Some of the staff at Lamborghini North Los Angeles recently visited one of our fans who is recovering from surgery today.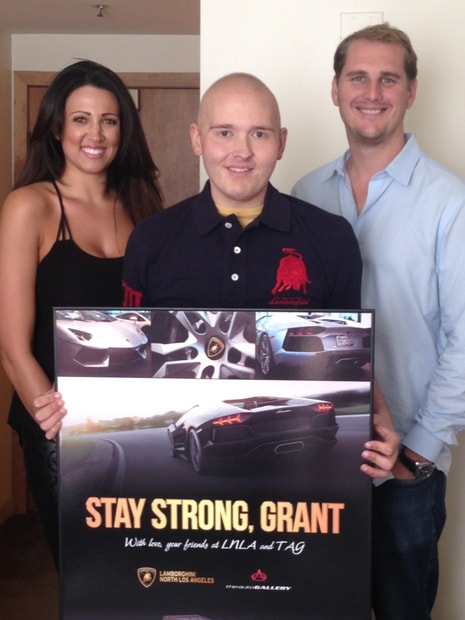 Our new friend Grant was suffering from the effects of leukemia, and when a family friend told us his favorite car was a Lamborghini, we decided to pay him a visit. When we were able to catch up with Grant, we were pleased to find him in high spirits after a bone marrow transplant.


Patients like Grant need donors who are a close match in order for a successful transplant. In spite of millions who have signed up for the bone marrow donor transplant list, some struggle to find a good match. Visit the
Be The Match registry
for more information about transplants or to sign up for the database of potential donors.
Stay tuned for more with Grant. We promised him a ride in one of our
pre-owned Lamborghinis
when he feels up to it.