For a month full of events, we at
Lamborghini North Los Angeles
kicked it off with the arrival of the new 2013 Lamborghini Gallardo LP560-4 model. And yes, it was all that!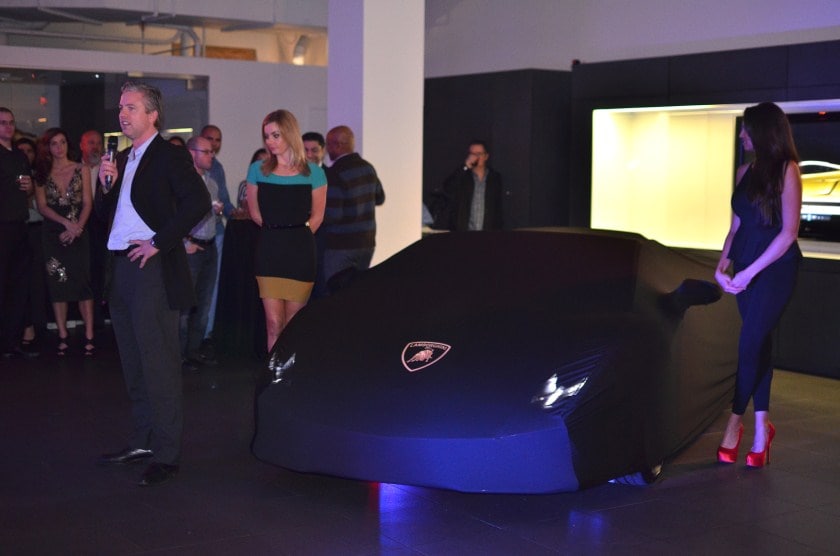 With refreshments, appetizers, music and a great crowd of people who attended the unveiling affair, the long awaited release of the new and final Lamborghini Gallardo model was an experience to be a part of. Labeled the "Finishing Touch" event, Lamborghini evolved the already impressive Gallardo with some great aesthetic updates both external and internal.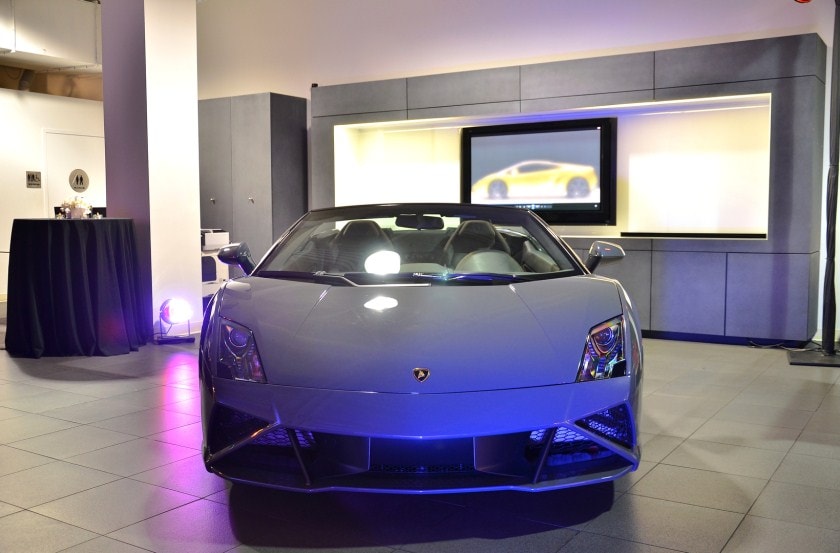 The new 2013 Gallardo's front end was redesigned with triangular and trapezoidal forms of larger air intakes and new 19in. Apollo polished alloy wheels painted in matt black and silver spokes. The rear of the car saw some design updates as well, taking a horizontal placement form to create an impression that connects you closer to the road. As always , you can customize your Gallardo to a virtually limitless degree with the exclusive and well known "Ad Personam" Lamborghini program.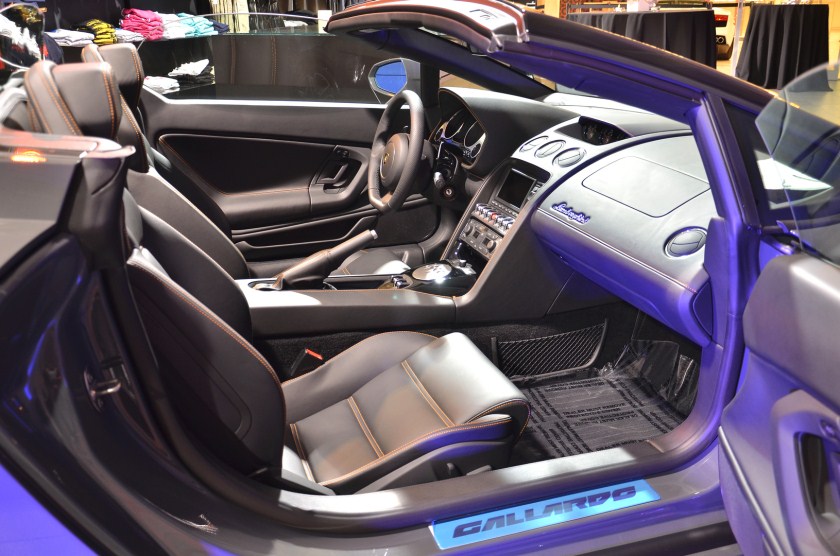 We had both new and old faces join us for the event as it was a night of socializing and networking for everyone. Thanks to all who came out and hope to see you at our next event. To catch a slideshow of event highlights
click here
. To stay up with all of our events and news you can subscribe to our
eNewsletter
, join us on
facebook
or circle us on
google+
.