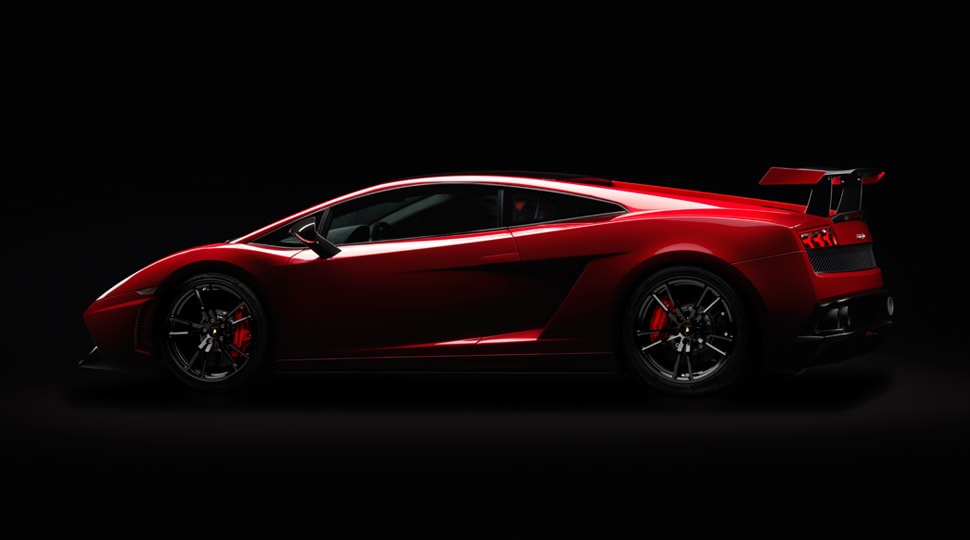 What could be more unique and attention stealing than a Lamborghini Gallardo? How about the
Lamborghini Gallardo
LP 570-4
Super Trofeo Stradale
.
The
Lamborghini
Gallardo LP570-4 Super Trofeo Stradale
in Los Angeles will feature the sharp body lines of the Gallardo, dressed with carbon fiber in various components to d
rop another 154 pounds off of the already anorexic Gallardo LP560-4. The Super Trofeo Stradale will not only be lighter but gains an extra 10HP over the last extreme version of this raging bull. If the loss of weight and additional 10HP is not enough to pull your wallet out, look at the exclusivity.
Owning a Lamborghini already puts the owner in an elite class of ownership, but the
Lamborghini Gallardo LP570-4 Super Trofeo Stradale
, available in Los Angeles, will be a limited production of just 150 cars.
The Lamborghini Gallardo Super Trofeo Stradale
interior
has a one-of-a-kind exterior styling, superb performance and an exotic interior.
All of these characteristics combined make the most ideal sports car on the market. The
Lamborghini Gallardo LP570-4 Super Trofeo Stradale
goes all out when it comes to its suede accents, the pristine hand stitched leather, and the black and red combination found in the exterior. The Super Trofeo also features a black suede steering wheel, while the door panels, the monocoque racing seats, and the center console cover are made with the exclusive high-end material carbon fiber.
Ready for your
Lamborghini Gallardo LP570-4 Super Trofeo Stradale in Los Angeles
? Come visit our
Los Angeles Lamborghini dealership
and browse our inventory.

Like us on

Facebook

or

find us on Google+

and add us to your circles

for the latest events, videos and hangouts with industry professionals on Lamborghini topics.
Want to know more about us? Check out
Inside TAG
to get a glimpse of the A-list lifestyle.